By Jeff Hicks
Team Bujold
KITCHENER —
Mandy Bujold, felt like she had just shrugged the Blarney Stone off her back.
Four years ago, on St. Patrick's Day, a clutch semifinal victory over Brazil's Grazieli Jesus de Souza at the Americas qualifiers in Argentina earned her first trip to the Olympics.
After a decade of chasing an Olympic boxing spot, she was going to Rio.
"I got out of the ring and it was like a weight lifted off my shoulders," Mandy recalled Tuesday.
"It was a pretty surreal moment. Oh my God, I finally made it."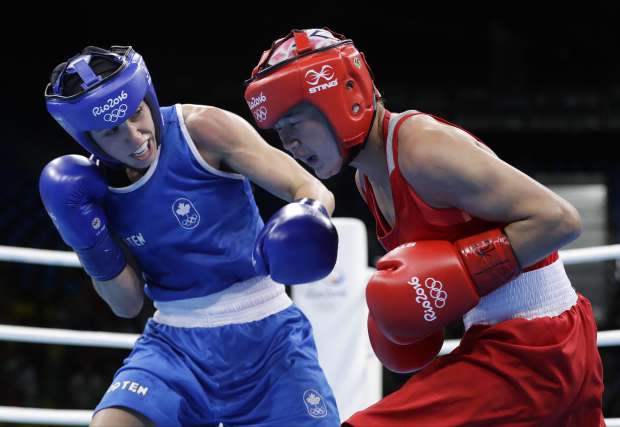 A happy flyweight moment for Waterloo Region's community champ. An inspiring memory for an 11-time national champion. A welcome recollection in these anxious days of Olympic uncertainty and understandable public health measures in response to the coronavirus pandemic.
Her determination and tenacity paid off in the ring that March 17.
"I knew I had to win that fight to qualify for Rio," Mandy said. "There was a lot of pressure."
She called her soon-to-be husband Reid, who was back home celebrating the shamrock occasion with friends. Mandy's news raised their spirits even higher.
Her second phone call was to her coach Adrian Teodorescu. The Canadian boxing legend, who died late in 2016, tried to bring Mandy's head back down out of the Olympic ether.
There was still a job to do, he told her. A gold medal was at stake.
She had a final to win in a few days, which she did over Colombia's Ingrit Valencia.
"It was his way of keeping me focused," Mandy recalled of Teodorescu's wisdom. "He didn't want that to distract me."
Four years later, Mandy's focus is being tested again.
The global pandemic led to the cancellation of the same qualifying tournament in Argentina. The European qualifier began in London but was halted earlier this week. The International Olympic Committee's boxing task force aims to fill the remaining boxing spots for Tokyo in May and June. The goal is to determine those spots in the "field of play".
So now, the fighters from the Americas and Europe are in the same adrift boat, hoping to find a safe harbour to hold their qualifying tournaments, should the pandemic subside.
It's a lot to process for an athlete. Thinking back to a moment of triumph is comforting as Mandy prepares to redraw the map to taking another shot at the medal that eluded her in Rio.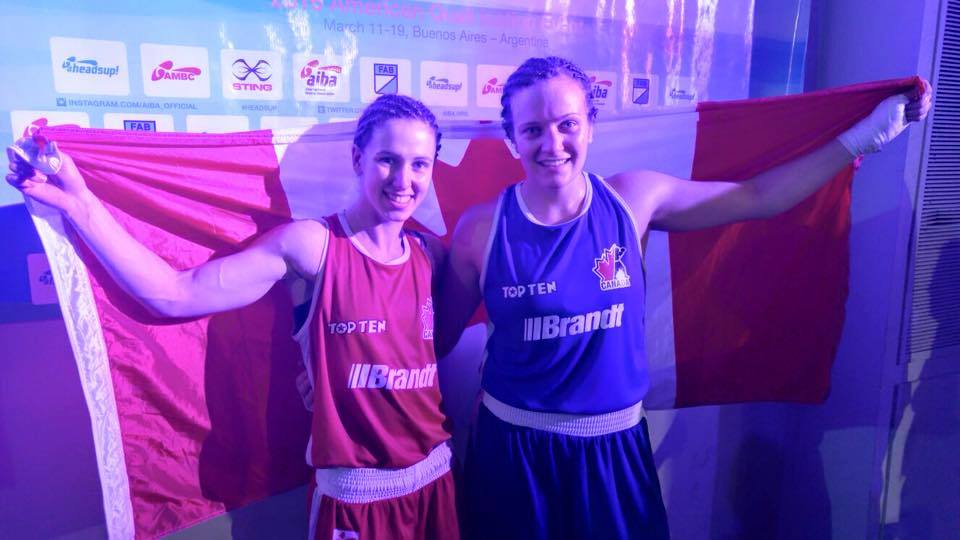 "Right now, we're at this stage of uncertainty with qualifying," said Mandy, who won the Canadian qualifiers in Montreal in January.
"Just being able to think about those happy moments, that feeling you're hoping to have again after all this settles, is something to look forward to."
The IOC remains committed to making the Tokyo Olympics of 2020 a success. That, by itself, is encouraging at a time when our resolve to help and care for one another is being tested.
These Summer Games, Mandy believes, can serve a higher purpose.
"I think the world is going to need them," she said. "The Olympics are a positive thing. They bring everyone together. They get people excited. If we can get through all that's happening right now, it will be a really great way to bring the world together again."
www.mandybujold.com