Mandy ready to re-evaluate in the face of Olympic uncertainty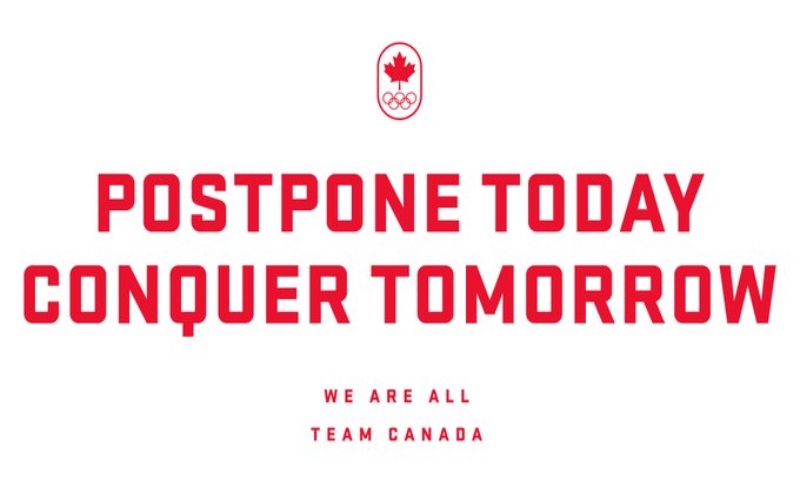 By Jeff Hicks
Team Bujold
KITCHENER —A fresh snow had fallen on her pandemic-stricken world Monday morning.
Mandy Bujold, Waterloo Region's community champ, had much to think about. A bitter spring chill had settled over her hopes for an Olympic boxing medal in Japan in a few months.
"We were already uncertain," Mandy said. "Now, we're even more uncertain."
That's because a letter from Team Canada's Chef de Mission, Marnie McBean, had arrived the night before. The email note, McBean imagined, would seem both crushing and a relief for athletes conflicted about coronavirus transmission and their own Olympic aspirations.
The bottom line? If the Tokyo Olympics aren't pushed back from this summer, Mandy won't be going. No Canadians will. Their health will be guarded at a social-distancing time when traditional training is impossible. Gyms and facilities are closed.
If the Canadian Olympic Committee gets its way, the Games will be postponed for a year. If they are delayed only months, it's hard to say if Canadians will be involved.
Either way, any significant delay is a long time to a young mother with a toddler at home. Maybe too long. We'll see. Kate is a smart little girl. She's starting to understand what's going on around her. A year from now, into her two's, Mandy's absence would be tough on her. "Being away from her for long periods of time, for training camps and other events, I think that's going to have more and more effect on her the older she gets. I was trying to avoid that."
"For me, it's disappointing and sad," Mandy said, the morning after the Canadian team leaders made a difficult decision she understands and respects.
"I wanted to be done at the end of this little stint. Now, I have to re-evaluate. With my family, I have to consider how this will impact Reid and Kate. There's more to think about than just —oh, it's going to happen in a year."
The tricky politics of a pandemic, and the real human toll the coronavirus has taken, are daunting and terrifying. Public health and athlete safety are top concerns.
"This is serious," Mandy said. "I'm taking it very seriously too. I'm staying home, doing my part, trying to follow all the government instructions. The health of the world is at stake. But it's normal to have your own emotions and thoughts around it."
Countless hours of training and sparring have brought Mandy to this point.
She is ready to become the first Canadian female boxer to appear in two Games. She is poised to go further than the quarterfinals, where her Olympic dream fizzled due to illness in Rio four years ago. The 11-time national champ has put in the gruelling work after getting married and having Kate just 15 months ago. An Olympic medal is what the two-time Pan Am champ craves as an exit from the ring after she turns 33.
All she needs is the Games to happen. She won gold at the Canadian qualifiers in January in Montreal. She was supposed to be at the Americas qualifiers in Argentina right now.
The pandemic wiped them out. Their status is as foggy as the fate of the Tokyo Games themselves. Each risky stab at clarity, like the Team Canada stance, only leads to more questions.
Mandy is built for this boxing moment. But the moment is being punted into the future — how far into the future could be known in four weeks when the International Olympic Committee promises answers to an ever-growing list of questions.
"I have to take some time to process what it really means for me," Mandy said. "It's hard for me to say I'm still going to have the energy and motivation to push through all of it."
But nothing is certain right now. The Olympics may not be pushed back a full year. So Mandy is enjoying her time at home, going for walks with Kate and Reid. "Kate is loving the fact she has me all to herself right now," Mandy said.
She trains in her basement, weights and a snowy-day treadmill are always available.
Mandy understands how difficult it can be to bump back a major event. She had organizing roles with the 2015 Pan Am Games in Toronto and Waterloo Region's bid to host a Canada Summer Games. Once dominoes have fallen, they are difficult to re-set and re-arrange.
But they can be. Other things are irreplaceable.
"The amount that my life and my focus has changed in the last week is unreal," said Mandy, shaking her head. "Not just for me as an athlete, but for everybody. For all of us."
www.mandybujold.com