Mandy aims for Triumph in Tokyo to cap a great Canadian boxing career
By Jeff Hicks
Team Bujold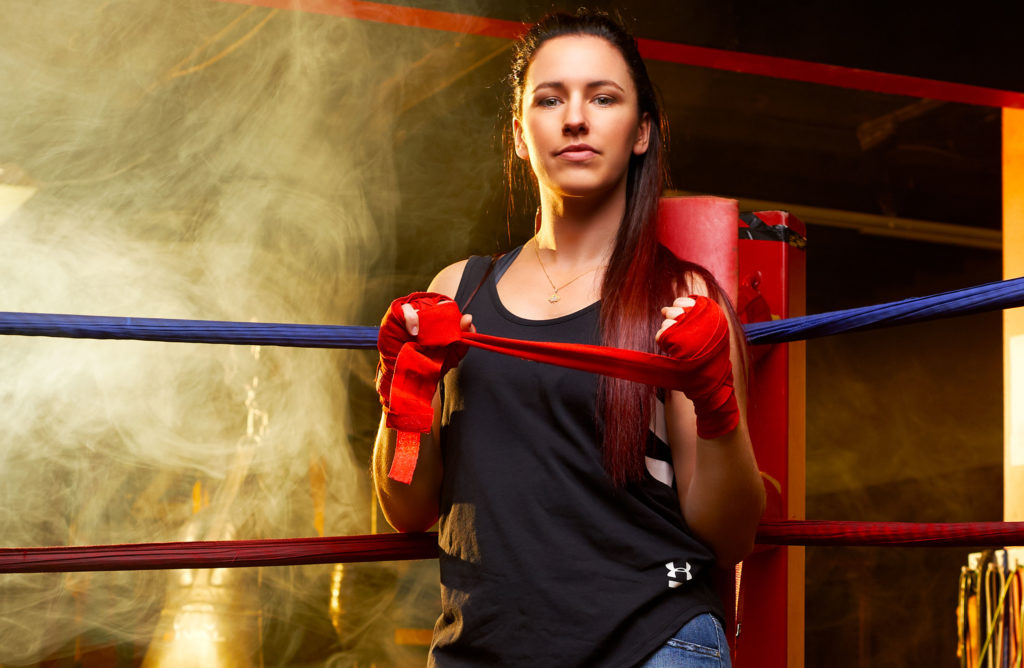 KITCHENER —
Passionate. Determined. Relentless.
Three words that describe Mandy Marie Brigitte Bujold, Waterloo Region's community champion in and out of the boxing ring.
Eleven national titles. Twice gold at the Pan Am Games. Bronze at the Commonwealth Games. Kitchener-Waterloo Citizen of the Year. Oktoberfest Woman of the Year.
But it doesn't end there. She won't let it.
Mandy, the longest-reigning Canadian champ ever, is fiercely pursuing an Olympic medal in Tokyo and a place in amateur boxing history as the first female Canadian fighter to appear in a pair of Olympics.
Mandy is a fly weight champion in boxing and life.
"Mandy wins fights and titles, year after year," said her coach Syd Vanderpool, a former North American champ and member of Ontario's boxing hall of fame.
"What makes her a champion is her dedication to the process. What makes her a champion is the way she respects her sport and the people in it. What makes her a champion is her ability to face whatever obstacles lie in front of her head on and with a positive attitude that draws people to come alongside and believe in her dreams."
How did the dream begin? With a heavy bag hanging from the sturdy basement joists of the home in Moncton, NB. Mandy's dad Roger hung it so her older brothers, Eric and Stephan, would pound on the bag and not each other. But Mandy, then 10, was drawn to it.
The quiet, always-concentrating daughter of a French-speaking home made that heavy bag her own to the amazement of her parents, Roger and Brigitte.
The future champ made that black Everlast bag swing and sing, the chains suspending it vibrating through the home every time she smacked it.
"She was on it all the time," her mom Brigitte recalled. "I was surprised Mandy was on it more than the boys."
Mandy, Ontario-born in Port Hope, learned patience and faith from her mom. She's got her dad's sense of responsibility and eye for managing the fine details of life. Bills have to be paid. Dreams must be rooted in reality. She diligently practiced the English her parents insisted she master. When her mom asked her a question in French, she answered in English.
Now, she translates between national team boxers and media members.
With her boxing, Mandy bridges the two solitudes with a winning one-two combination.
"She never quits," Brigitte said with a laugh.
Of course, that brings us to Mandy's mission to medal in Tokyo. Rio's disappointment — she got ill and lost five pounds of fluid in hospital just before her quarter-final bout in 2016 — fuels her punching fury and finely-tuned footwork.
She's a mom now, with toddler Kate Olympia — K.O. for short — and firefighter husband Reid supporting her from home in Kitchener, where her family moved two decades ago.
Mandy and Reid met nine years ago at a gym.
Their first date? A romantic indoor rock-climbing adventure. Rock-climbing is all about planning your ascent with mathematical precision. The same goes for boxing.
"Mandy is so detailed," said Reid, who makes sure Mandy has time to rest during her training while he helps take care of Kate.
"Her approach to everything in sport and in life is meticulous and well-planned out. If she's got an idea in her head, she goes right after it."
But no matter how much work you put in, it's impossible to be perfect in boxing. That's why Mandy loves it so. There's always more to learn.
"It keeps you motivated to keep trying," Mandy said after winning gold at the Canadian Olympic qualifiers in Montreal in January. "That's what drives me, to keep driving beyond limits. To keep pushing further than most people would."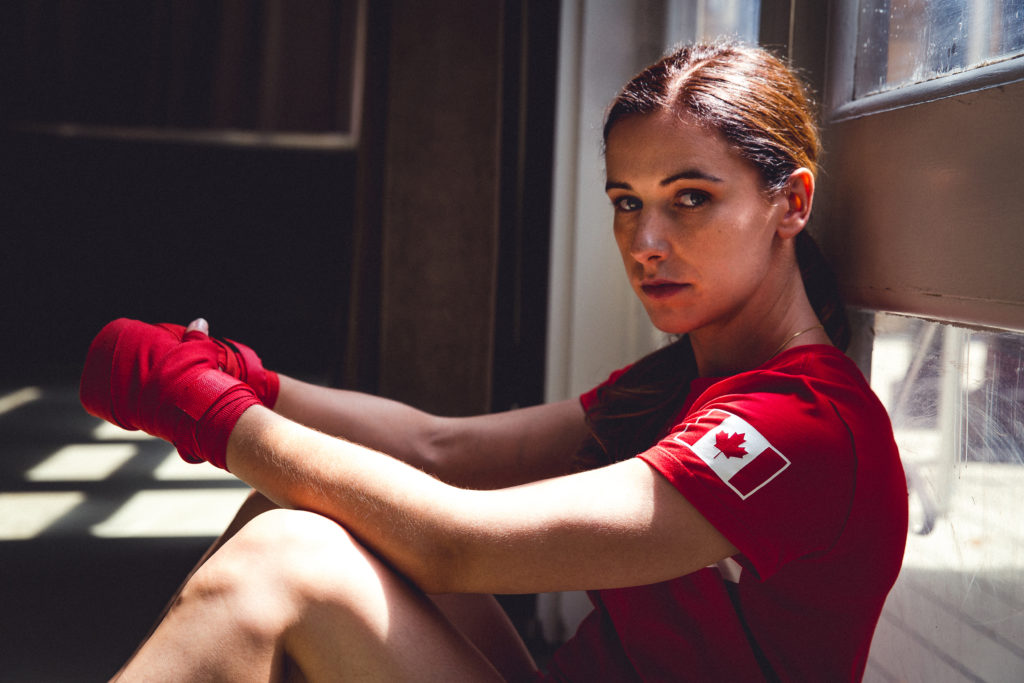 Mandy, named a Woman of Influence in Waterloo Region by the Zonta Club of K-W, was just 16 when she started training in the sweaty King Street gym in Kitchener where the legendary Arnie Boehm taught the sweet science to a generation of youth in hand wraps.
This was the Waterloo Regional Boxing Academy. Her coach then was Rick Cadilha, who was mentored in coaching by Boehm. From Cadilha, she learned dedication and boxing basics.
"I was new to the sport," Mandy said. "He taught me from the beginning how to train like an elite athlete."
Another legendary coach, Adrian Teodorescu, helped guide Mandy to the Rio Olympics, just as he once led Lennox Lewis to the Games almost 30 years earlier.
The late Teodorescu, Mandy recalls, was all about finesse. He could pick out the smallest faults and insist those defects be perfected. She treasures her time training at his Atlas Boxing Club in Toronto.
"He had so much knowledge," Mandy said of Teodorescu. "It was a confidence boost for me to know he believed in me and my ability. He was a legend in the sport and the time I spent learning from him was priceless."
Now, with Tokyo approaching, Mandy trains at the SydFit Health Centre, one floor below what was once her first modest gym.
Life has brought Mandy back to this spot for a fitting finale to her boxing career.
She's a mom. She's in her early thirties. She's a first-name icon in Waterloo Region.
Say the name 'Mandy' and people well beyond boxing know who you are talking about.
She's Mandy. Two-time K-W athlete of the year. Winner of the Queen's Diamond Jubilee medal. She studied business at Conestoga College. She's working towards a liberal arts degree at the University of Waterloo. She inspires as a public speaker. Her first Champions for Charity event raised $165,000 for McMaster Children's Hospital and Juravinski Cancer Centre.
"She has a heart of compassion," Brigitte said.
And Mandy's mom is not surprised her daughter is still driving forward on her boxing mission to medal.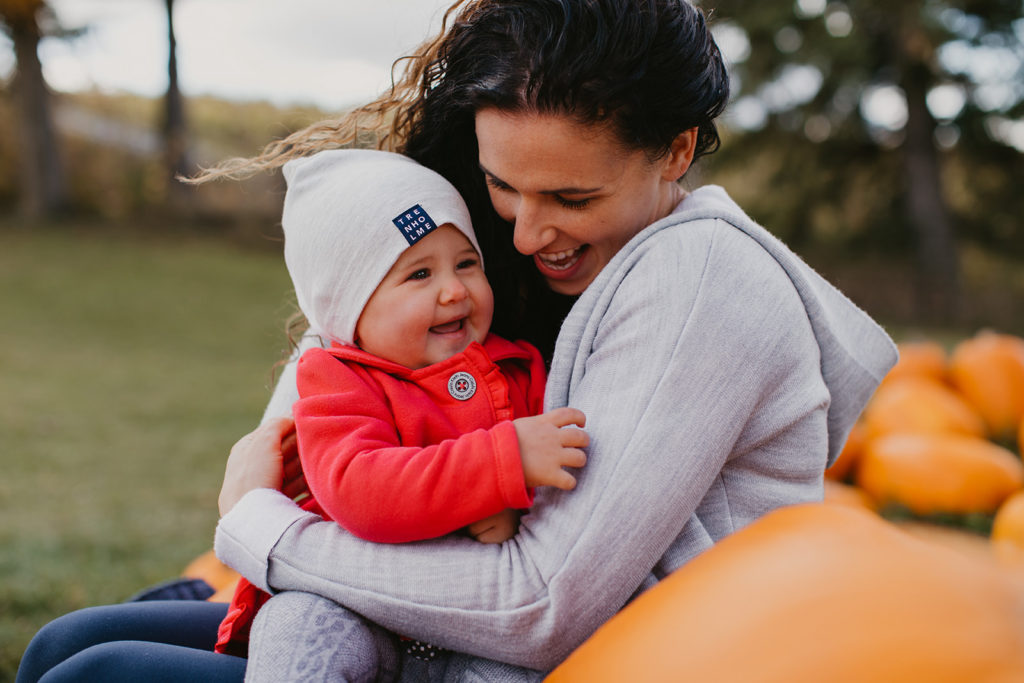 "The passion is still there," Brigitte said of Mandy's determination to win an Olympic medal after illness sapped her strength in Rio.
"That's why we help her with babysitting and support her in every way. We know that the passion is still in her heart."
Mandy is grateful as she pushes for a triumph in Tokyo to close out her boxing career.
"Boxing has done a lot for me," Mandy said. "It's given me confidence. It's given me strength."
And boxing has helped make her the extraordinary person — mother, fighter, public figure — she is today.
"People who are not ordinary and can do the extraordinary, we call them champions," Vanderpool said.
"Mandy is a champion."
www.mandybujold.com