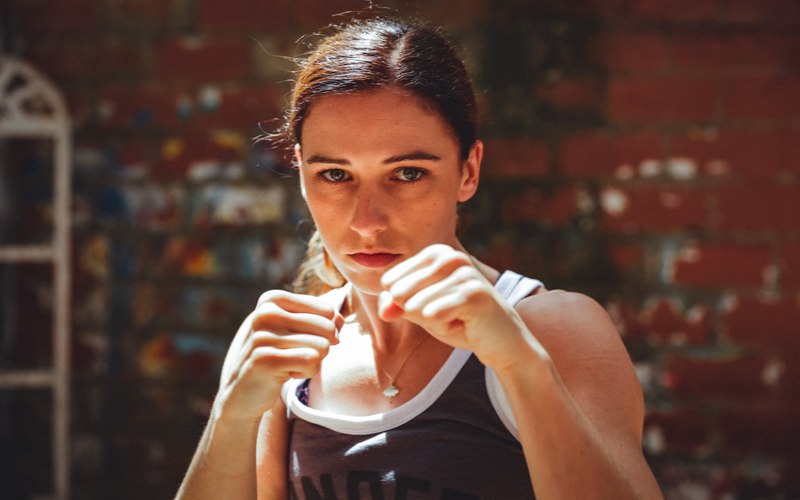 By Jeff Hicks
Team Bujold
KITCHENER—
The pandemic-delayed Tokyo Games — officially set to begin on July 23, 2021 —are suddenly more than a year in the distance.
Mandy Bujold will wait. And work. And sweat. And pore over video between Skype sessions with coach Syd Vanderpool.
She'll slug it out on the heavy bag hanging in her Kitchener garage between kitchen sessions baking cookies with her toddler Kate acting as chief taster-helper and chocolate-chip sprinkler.
Baking and the heavy bag, for now. Next year, a rescheduled summer march to Olympic glory.
Mandy, 32, is as determined as ever to realize her Five-Ring, fly weight dream.
"I've come too far to give up on it," said Waterloo Region's community champ in a break between at-home training sessions. "As long as the Olympics happen, I'll be there."
Determination trumps delay, even a global one. So 2021 and an esteemed place in women's boxing history are still within Mandy's sights.
Canada's first Olympic medal in the sport is hers to seize in Japan, if she becomes the first Canadian woman to box in two Olympic Games.
The quickest flyweight feet in the world, stuffed into her size 6 boxing shoes, can carry Mandy to Tokyo with fast, fluid precision.
By reaching the podium in Japan, the 11-time national champ — and two-time Pan Am Games gold medalist — can step into the ring-of-honour discussion with the elite amateur female boxers of her era.
Nicola Adams. Katie Taylor. Claressa Shields. Mary Kom.
Those are the great names Mandy hopes to slip and weave through. All have Olympic medals. Only a sudden strength-sapping illness kept Mandy from using her footwork to dance nimbly to the podium four years ago in Rio.
Mandy had every excuse for not getting in the quarterfinal ring after a dehydrated night on a hospital IV. But she dipped into her bottomless well of resolve and gave it an exhausted shot the next day. You see, even disheartening setbacks can showcase legendary triumphs of will.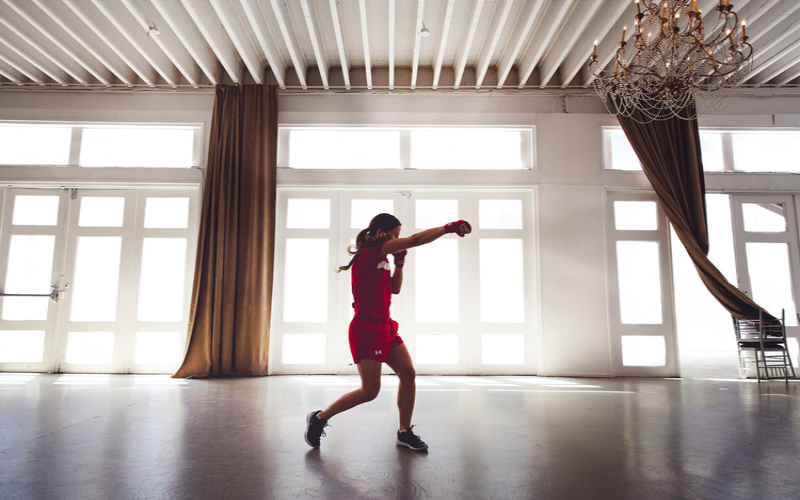 Adams, now retired due to an eye injury, grabbed back-to-back fly weight Olympic golds for Great Britain. Her toughness once saw her win a fight with a broken back.
Taylor, the fast-pace and aggressive fighter who won light weight gold for Ireland in 2012, is the best boxer Mandy has ever seen. Shields, a bold and intimidating American, has a pair of middle weight golds.
Indian boxing legend Kom, who won a bronze in London with her all-action style, went on to become a member of Indian parliament.
This is the elite boxing company Mandy aims to keep when Japan finally happens.
So the Great Pause of 2020, is no hammock vacation for a fighter who has been recognized as the Oktoberfest Woman of the Year, KW citizen of the year and recipient of the Queen's Diamond Jubilee Medal.
There's work to be done, even at home. So much is at stake.
"If I want to cement my place in history, it's about using this time wisely and staying prepared, staying active and working on the small things that are going to lead me to success."
So Mandy, who won gold at the Canadian Olympic qualifiers in Montreal early this year, is taking extra time to work on the little things that might normally escape fine-tuning. But these are not normal times. Her feints are getting an extra coat of deception. Shoulder and eye placement on defence, are getting some attention.
After all, the Americas qualifiers for Tokyo, with Mandy leading the Canadian team, are schedule for February-March of 2021. No location has been determined yet. But clearly, there's no time for a prolonged pandemic holiday.
"I'm trying to be creative and work on different things," Mandy said.
Creative. Smart. Quick. A relentless fighter in the best and worst of times.
That's how Mandy Bujold is hunting history.
www.mandybujold.com