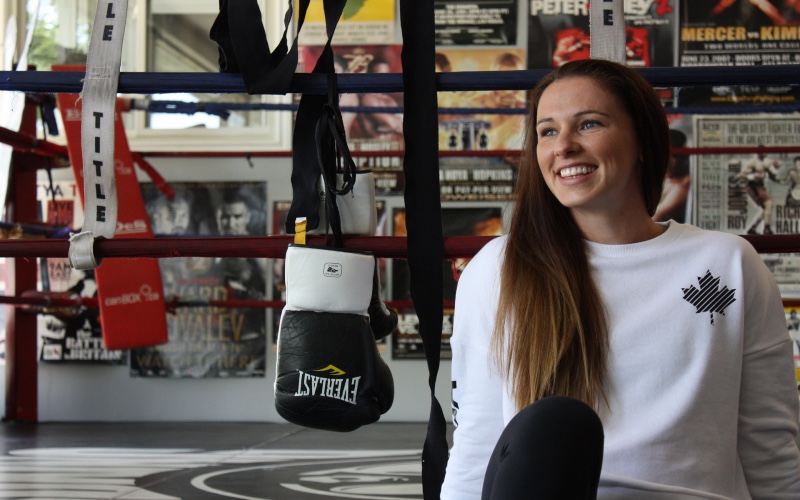 Mandy focused and training hard as pandemic-delayed Tokyo Games now just a year away
By Jeff Hicks
Team Bujold
KITCHENER —
The slow, lonely climb is gruelling. That's why Mandy Bujold adores it so.
In the early morning hours, as the city awakens to a new summer's day, Waterloo Region's community champ makes her running ascent up the grassy slopes of McLennan Park.
No cheering crowds. No fly-weight foes. No referees. No media.
Just Mandy, alone with her thoughts and the towering, trailed obstacle born out of an old dump, The path to boxing glory, exactly one year out from the new start for the pandemic-delayed Tokyo Olympics, holds little glory.
This is a raw minute-and-a-half of pure heart-pounding punishment.
"The hardest part is always the first hill," said Mandy as she embraced the early-morning grind that will take her to her second straight Olympics for Canada.
"But there is a nice reward when you get to the top and take a big breath of air and look around to see the entire city."
There is a serenity at the top. Just a few people walking or biking past.
Mandy, who turns 33 on the weekend, embraces the isolation of her cardio-busting ascents up the hills of McLennan Park. Silence is her companion.
"I don't listen to music when I do them so I can focus on mentally pushing myself outside of my comfort zone," said Mandy, who won the Canadian Olympic qualifier as earlier this year. "I often imagine different scenarios like the last round of a fight or the last 30 seconds that I need to push through. Sometimes, I concentrate on trying to make it look effortless. Each hill, I think about something different to help me get to the top."
The pinnacle of her 15-year boxing career awaits in Japan, a year later than planned. She'll need to shine at the Americas qualifiers — wherever they are held — early in 2021.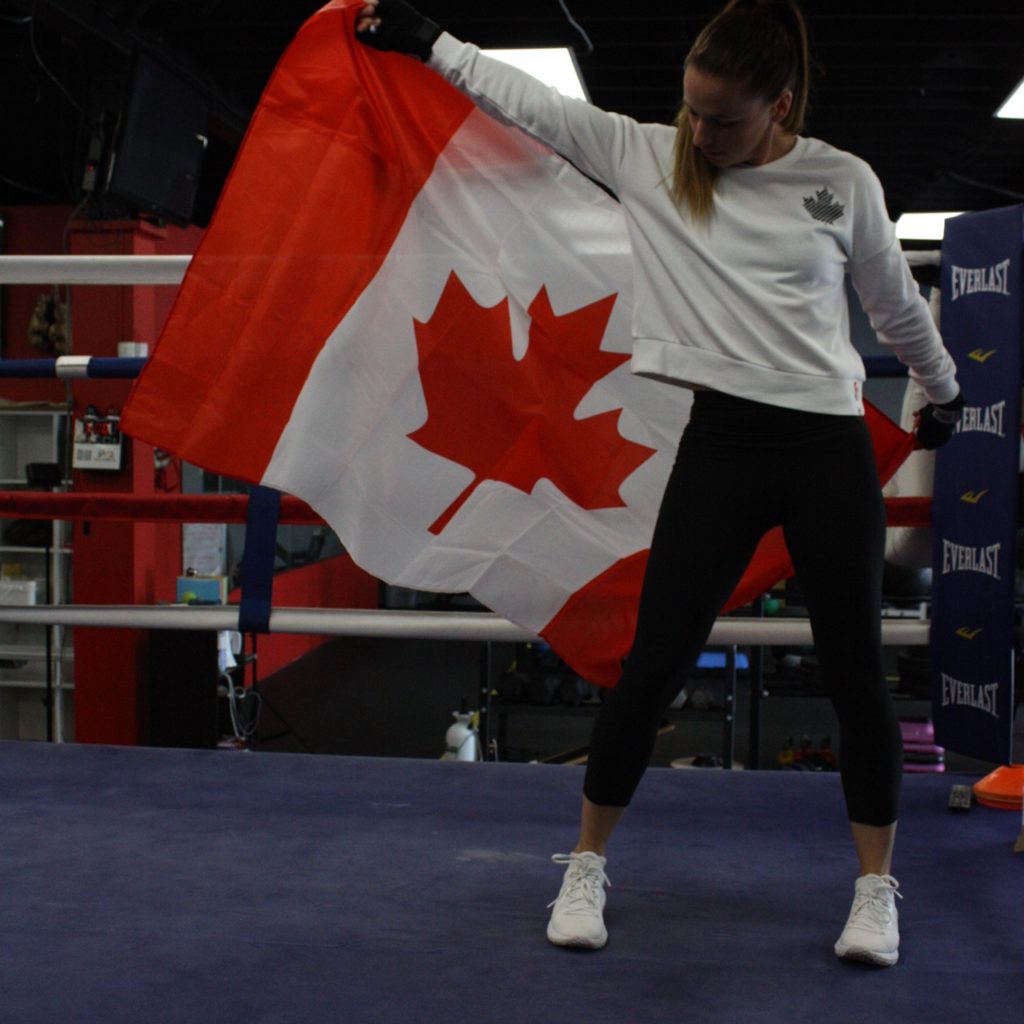 Canada's national team aims to have a training camp, possibly out west.
Mandy, of course, will lead that team into the Americas tournament. The 11-time national champ, twice a Pan Am Games gold medalist, is comfortable with that as she aims to improve on her quarterfinals appearance at the Rio Olympics with a medal in Japan.
"I do feel like the veteran now," said Mandy, acknowledging her impressive wealth of experience. "I remember always being the youngest. Now, every time I'm in the gym, I'm the oldest. It's kind of a funny switch."
She embraces the role of mentor when younger boxers seek out her advice. She enjoys the opportunity to help and guide others. She's comfortable with being 33 and at the top of her fight game as she prepares for a final jab at Olympic glory.
"I know this is the last bit of my career," Mandy said. "I do have an extra year to play with. In my mind, for so long, this was going to be the last couple months of my career. Now, I need to manage another year of training."
And Mandy wants to be smart about her preparation for her final bouts. She'll have some candled cake. She and husband Reid will smile and laugh as her toddler Kate sings Happy Birthday to her mom. But McLennan Park will beckon her back for more training runs up the side of what was once known at Mount Trashmore.
"I love that hill," Mandy said.
www.mandybujold.com